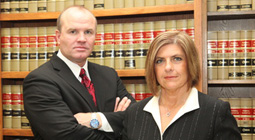 Zofran (ondansetron) was first approved to treat severe nausea in cancer patients by the U.S. Food and Drug Administration (FDA) in 1991. The UK-based pharmaceutical giant GlaxoSmithKline (GSK) later saw another potential market for their drug and began to market Zofran for "off-label" use to help treat pregnant women with severe nausea. GSK admittedly confirms that Zofran was never tested on pregnant women since pregnant women are usually excluded from drug trials. In 2012, GSK paid $3 billion in criminal and civil penalties to settle Department of Justice allegations that the company had promoted Zofran for off-label use in pregnant women and had unlawfully paid kickbacks to physicians for prescribing the medication. Recent studies and filed lawsuits allege that Zofran may come with serious side effects for both mother and baby.
The experienced attorneys of Infinity Law Center will carefully evaluate the facts of your case and determine the best options for you going forward.
Zofran Linked to Serious Side Effects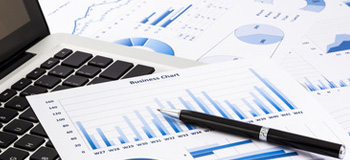 According to the FDA, pregnant women taking Zofran can potentially suffer serious birth defects, yet Zofran is still frequently prescribed for the off-label use. In the 1980s, the drug maker GSK performed Zofran tests on animals such as rabbits and rodents which resulted in toxicity, abnormalities and even death of animals within the womb.
In 2006, a Hong Kong based-study showed that Zofran crosses the human placenta in the first trimester of pregnancy and was detected in every sample of fetal tissue taken among 41 patients.

The FDA has not yet pulled Zofran from the shelves despite the potential risks and numerous birth defects lawsuits filed against the manufacturer. Women who were not warned of the potential dangers of using Zofran during pregnancy have filed numerous lawsuits alleging serious harm to unborn babies, often resulting in significant birth defects, with more being filed every day, in every state.
Common Injuries Associated with Zofran
Potential Birth Defects Caused By Zofran Include:
Congenital heart defects
Cleft palate
Kidney malformation
Skeletal defects
Fetal growth restriction
Spontaneous abortion
Stillbirth
In August 2013, researches from Denmark presented a study that covered the 1997-2010 and nearly 900,000 pregnant women. Of major concern, the study detected a two-fold increased risk of cardiac malformations with Zofran leading to an overall increased risk of major birth defects and malformations of 34%.
Pregnant Women Suffer Consequences
Women who took Zofran during their pregnancy for nausea are now suffering the consequences. Pregnant women who were prescribed Zofran to ease their nausea and morning sickness have since filed birth injury lawsuits against GSK. Additionally, many women have experienced and reported adverse effects from Zofran that directly affect them, even when no birth defects affected their children.
These reported adverse events to the mother include:
Rashes, hives and itching
Shortness of breath
Body swelling
Constipation
Irregular heartbeat
Dizziness and fainting
Difficulties swallowing
Rather than warning consumers about the potential dangers, Zofran is still being marketed by GSK as a safe and more convenient alternative to other morning sickness medications. If you or your child has suffered medical issues after Zofran was used during pregnancy, now is the time to seek professional advice.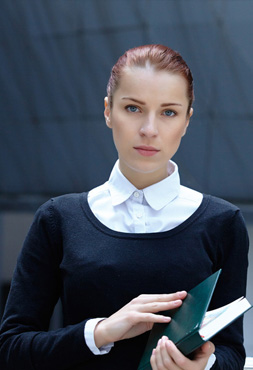 Filing a Zofran Lawsuit
Right now is the time to have your case evaluated by one of the experienced attorneys of Infinity Law Center. Zofran lawsuits have already been filed and you want ensure that you are properly represented. If your child was born with a birth defect, then take a moment to fill out the case evaluation form on our page to receive a no-obligation case assessment by one of our skilled attorneys.
At Infinity Law Firm, we take each case seriously and are determined to do whatever is necessary to get you the compensation you deserve. Our experienced attorneys will fight to help you receive fair compensation for the injuries suffered. Our dedicated lawyers will ensure you are properly represented if you or your child has been harmed by the prescription drug Zofran.