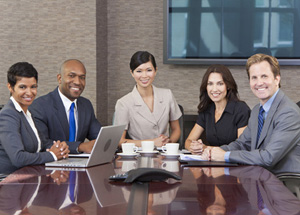 Medtronic Infuse Negligent Business Practices
Hundreds of lawsuits have been filed against Medtronic for serious complications related to Medtronic Infuse bone grafts. While the risk for complications with bone grafts is well known, evidence suggests Medtronic followed several negligent business practices that contributed to the injuries of hundreds of Medtronic Infuse patients.
What is a bone graft?
A bone graft is a surgical procedure that involves replacing damaged or diseased bone with replacement pieces of bone or bone substitute. Medtronic Infuse uses a synthetic protein that is combined with collagen to form a bone-like substance that is then injected or inserted into the body during surgery.
Medtronic Infuse Complications
Bone grafts are a complicated procedure that can have side effects. However, Medtronic Infuse can cause severe physical complications such as:
Cancer
Infection
Infertility in men
Painful cysts
In some rare cases, these complications have led to death. What makes these injuries even worse is that Medtronic acted in a negligent manner, which resulted in these injuries.

Medtronic Negligent Business Practices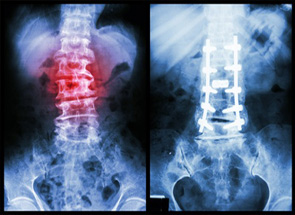 Medtronic has been the subject of several investigations by various government agencies due to negligent business practices. According to the several lawsuits against Medtronic, these practices directly lead to the injury of many patients.
Medtronic is accused of giving kickbacks and bribing doctors to administer Medtronic Infuse. This is not the first time Medtronic has been accused of negligent business practices. In 2006, Medtronic settled on a $9 million dollar settlement to the U.S. Justice Department after a whistleblower accused Medtronic of bribing doctors to administer Medtronic products over other brands.
Medtronic's alleged bribing ways gained the attention of the U.S. Senate, which launched a formal investigation into Medtronic. According to the Senate Finance Committee's investigation, Medtronic paid over $200 million dollars in what they referred to as "consulting fees" to doctors who were supposed to be objectively looking at the effectiveness of Infuse and its appropriateness for spinal surgeries.
Medtronic also bribed doctors and surgeons to suggest Medtronic Infuse, even if a patient did not necessarily need Medtronic Infuse or a competing product may have been more appropriate or had lower risk.
The kickbacks and payments also led to many surgical procedures involving Infuse being off-label, which Medtronic knew about. In fact, some estimations report that up to 85% of procedures involving Infuse were such "off-label" uses.
Off-label procedures occur when a procedure is used that is not approved by the FDA. While doctors are ultimately responsible for suggesting off-label procedures, Medtronic is still responsible because of the payments given to doctors to recommend these procedures.
Medtronic also advertised Infuse as a safe, effective surgical procedure as well. By paying researchers direct cash payments and other gifts, the true risks of Infuse were not reported and consumers thought Infuse was much safer than it really was.
Several lawsuits claim that Medtronic knew about these side effects yet still paid researchers, who choose not to report these complications in Medtronic-funded clinical trials. According to one review, several doctors were paid between $12 and $16 million dollars per study, which apparently incentivized these doctors to cast the Infuse product in a very favorable light, and led to complications going unreported.
A fourth problem with Medtronic Infuse is that while it does grow new bone, it sometimes grows bone too much. This has led to excessive bone growth that has caused severe side effects and complications. In many cases, patients with complications had to undergo emergency treatment so the patient could breathe or speak.

Filing a Medtronic Infuse Claim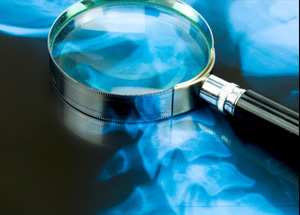 If you believe that you or a loved one has suffered from complications related to Medtronic Infuse bone grafts, or you have had a loved one pass away, then you should seek legal advice to determine whether or not you are eligible for financial compensation.
You do not deserve to have suffered from complications due to Medtronic Infuse bone grafts. If you have been injured or have had a loved one past related to Medtronic Infuse, then please contact an attorney of the Infinity Law center for a no-obligation case evaluation.
The dedicated attorneys of the Infinity Law Center have a reputation for helping those injured due to complications of Medtronic Infuse bone grafts receive financial compensation for their injuries. The experienced attorneys of Infinity Law Center will fight for your rights and help you get the compensation you deserve for your pain and suffering caused by the Medtronic Infuse product.