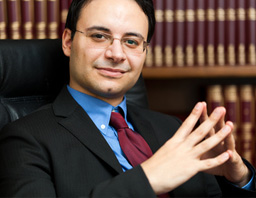 Propecia Lawsuits
In recent months, a staggering amount of lawsuits have been filed against the drug maker Merck, maker of the drug male hair loss Propecia due to severe and potentially fatal side effects. A growing number of men have developed erectile dysfunction, male breast cancer, and other sexual related problems after taking Propecia.
Propecia Lawsuit
After men began to suffer sexual dysfunction, erectile dysfunction, and even began to develop breast cancer, studies were launched to identify what was causing these health problems. Once Propecia was identified as the culprit, hundreds of lawsuits were filed on behalf of men who had suffered one or several of the many side effects associated with Propecia.
Propecia lawsuit updates
Propecia Litigation Update 8/5: Plaintiff's attorneys in the Eastern District of New York MDL filed a motion to compel Merck to hand over certain documents, alleging that Merck has engaged in a pattern of discovery abuse by refusing to provide over 1800 documents, citing that they are privileged and shoudn't be disclosed.
Propecia Update: 6/25: Merck filed a motion to dismiss a large class action lawsuit against the company related to Propecia. On June 25, the motion was referred to a judge for a recommendation, although no further progress has been made.
Propecia Update 5/31: A multidistrict litigation (MDL) judge met with attorneys involved with the federal lawsuits over sexual side effects of Propecia. The two sides discussed procedural matters and the structure of the upcoming trials. According to the lawsuits, the plaintiffs suffered several sexual side effects after taking Propecia.
Propecia Update: 5/22: The parents of a former Propecia patient who committed suicide is blaming the hair loss drug on their son's death. According to the parents, 22-year-old Randy Santmann ended his own life just a week after leaving a psychiatric facility after suffering from sexual dysfunction after taking Propecia.
History of Propecia
Propecia was first approved by the FDA in 1997, and Merck marketed the problem as a safe, effective product. Propecia is considered a highly potent "DHT blocker." In other words, Propecia blocks the Type II 5-Alpha Reductase enzyme, which convers testosterone into dihydrotestosterone – the main cause of hair loss.
Propecia was originally marketed with the idea that men who were losing hair were also losing their sex appeal. Using this pitch, Merck marketed Propecia as a drug that would help men regain their attractiveness and a youthful appearance. It is unknown how many men were persuaded by this approach but Propecia's sales figures have remained consistent ever since the campaign.
Propecia Linked to Severe Side Effects
Unfortunately for Propecia users, they had no idea that Propecia posed a severe risk to their health. Propecia has been linked to several sexual problems, male breast cancer, and mental problems.
In total, Propecia has been linked to over a dozen severe side effects, which include:
Impotence
Anxiety
Endocrine system failure
Payronie's disease
Psychological trauma
Prostate cancer
Male breast cancer
Gynecomastia
Ejaculation disorders
Erectile dysfunction
Less desire for sex
Testicular pain
Decrease in amount of semen
Genital shrinkage
Propecia and Prostate Cancer
The FDA released a press release on June 9, 2011 to warn Propecia users that taking Propecia may increase the risk for an aggressive and potentially deadly form of prostate cancer.
This warning was based off of the data in two studies, which both showed that Propecia and other 5-alpha reductase inhibitor class drugs reduced the overall risk of getting prostate cancer but increased the chance of developing high-grade tumors.
The FDA warned Propecia users to be aware of several symptoms:
Frequent pain in lower back, hips, or thighs
Erectile dysfunction
Urinary problems
Blood in urine or semen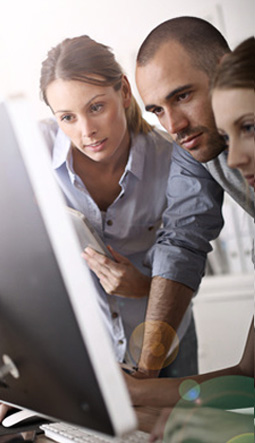 Propecia and Breast Cancer
In addition to prostate cancer, male breast cancer has been found in some Propecia users. Men taking Propecia should report breast lumps, nipple discharge, or pain in the breast area to their doctors immediately.
Do You Have a Propecia Lawsuit?
Taking a hair loss drug shouldn't lead to permanent and debilitating health issues. If you or a loved one has suffered from the severe side effects of Propecia, we recommend you fill out our Propecia case evaluation form to determine if you are eligible for compensation for your injuries. Our experienced attorneys will go over the details of your case and let you know what your best options are. You don't deserve to have been injured by the drug Propecia. Let us fight for you to get you what you deserve.