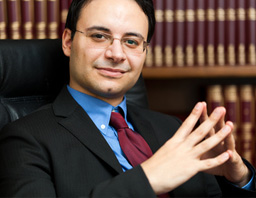 Propecia Cancer Lawsuits
Propecia, a prescription drug for male hair loss has recently been linked to an increased risk of a high-grade form of prostate cancer. Many lawsuits have already been filed against Merck, the maker of Propecia, after Propecia users developed prostate or male breast cancer.
FDA Warning Links Propecia to Prostate Cancer
On June 9th, 2011, the FDA warned that Propecia and other drugs in the same class could potentially lead to high-grade prostate cancer, which is an aggressive and potentially deadly form of prostate cancer.
The FDA issued a safety alert that users who took 5-alpha reductase inhibitor medications, including Propecia, may significantly increase the risk for prostate users, especially for users who took the drugs over an extended period of time.
The warning came after the FDA evaluated the data from two studies, the Prostate Cancer Prevention Trial and the Reduction by Dutasteride of Prostate Cancer Events Trial – which both showed that this class of drugs decreased the overall risk of getting prostate cancer but increased the chance for developing a high-grade form of prostate cancer.
The FDA forced Merck and other companies to change the label of 5-AR inhibitors to display this warning so that healthcare professionals had a better idea of the risks of these drugs. In addition, the FDA warned to be on the look out for common signs of prostate cancer, which include:
Urinary problems (trouble urinating, urinating frequently, pain during urination)
Inability achieving an erection
Blood in urine or semen
Sharp pain in the lower back, hips, or upper thighs
Propecia Male Breast Cancer
According to the Journal of the National Cancer Institute, Propecia may cause men to have an increased risk for male breast cancer or gynecomastia, especially when used for a prolonged period of time.
In the Prostate Cancer Prevention Trial, men taking finasteride (active ingredient in Propecia), were almost twice as likely to develop gynecomastia. Overall, 4.5% of the subjects assigned to the finasteride arm of the trial developed gynecomastia, while only 2.8% of the subjects assigned to the placebo arm developed gynecomastia, more than a 60% variation between the groups.
The FDA instructed men taking Propecia and similar drugs to alert their doctor if they had any of these symptoms:
Lump in the breast
Severe nipple pain
Inverted nipples
Nipple discharge (bloody or clean)
Sores on the nipples or areola
Enlarged lymph nodes under the arm
Unfortunately for many men, they were not aware of the risks of taking Propecia. While male breast cancer is rare in Propecia users, those men who did develop male breast cancer were subject to surgery, radiation therapy, chemotherapy, or hormone therapy.
Other Propecia Side Effects
Propecia has more side effects than just prostate or male breast cancer. Propecia has also been linked to:
Sexual side effects
Emotional and psychological problems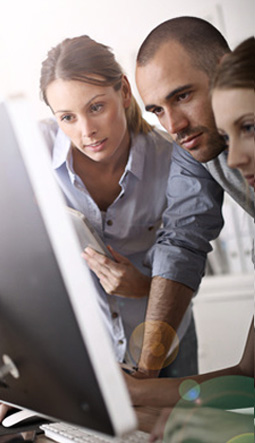 Do you have a Propecia Lawsuit?
If you are currently being treated for cancer or have suffered from prostate or male breast cancer in the past as a result of using Propecia, then you need to contact the attorneys of the Infinity Law Center for a confidential case review. A male hair loss drug like Propecia should not have caused you to suffer from cancer or any other serious side effects.
The experienced attorneys of the Infinity Law Center are dedicated to helping men who have suffered injuries due to the severe side effects of Propecia. If you have experienced any form of injury from taking Propecia, contact us at the Infinity Law Center immediately.
You may be eligible for compensation by filing a claim and our attorneys will evaluate your case to help you get the compensation you rightfully deserve as a result of your injuries from Propecia.