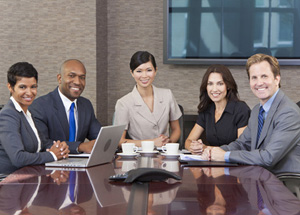 Medtronic Infuse Bone Graft Complications
Recently, Medtronic has been under fire for the Infuse Bone Graft after several reports from patients show that Medtronic has serious and potentially life-threatening complications. According to patients, Medtronic Infuse caused severe complications that drastically impaired their lives. Several lawsuits have been filed against Medtronic to obtain compensation for the severe complications associated with Infuse bone graft.
What is Medtronic Infuse?
A bone graft uses a piece of bone or a bone substitute that can replace diseased or damaged bone in a number of bones or joints in the body. Medtronic Infuse bone grafts uses synthetic proteins called recombinant human bone morphogenetic proteins (rhBMP-2). These synthetic proteins are combined with collagen and injected in the spine to replace or repair the missing and damaged natural bone, and alleviate pain.
Bone grafts are commonly associated with side effects like urinary problems, bone and nerve problems, and infections. However, Medtronic has labeled Infuse as safe and mostly side effect-free, which is partly why several lawsuits have been filed against the company in recent years claiming that this labeling and marketing is misleading, and hides the risks of Infuse grafts.
Medtronic Infuse Complications
Hundreds of complaints allege that Medtronic Infuse bone grafts were responsible for serious health complications that were sometimes life threatening. For most patients, the surgery caused swelling in the neck and throat that led to difficulty breathing, swallowing, and speaking.
However, these side effects were not the only complications. Several patients reported severe side effects that include:
Severe infection
Infertility
Cancer
Cyst Formation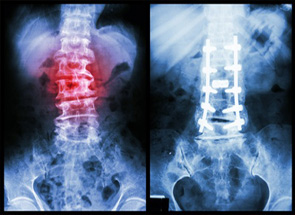 While rare, Medtronic Infuse bone grafts have been alleged in court filings to have caused death due to untreated complications that came as a result of the bone graft.
These complications caused the FDA to officially release a statement that Infuse bone graft and other procedures could cause serious complications, especially when used in off-label instances. Swelling of the neck and throat was the most common complaint but very serious issues were also reported.
In addition to the FDA warning, the US Justice Department stepped in after reports surfaced that almost 80% of surgeries of Medtronic were off label. Nothing came out of the study but it further affirmed the risk for complications in Medtronic Infuse bone grafts.
Medtronic Infuse Lawsuits
It's estimated that several thousand people have suffered from complications associated with Medtronic Infuse bone graft. One prominent case involves a woman named April Cabana who underwent Medtronic Infuse insertion in July 2011. According to Mrs. Cabana, Infuse caused her to back pain so severe that she was no longer able to work and was forced to go on disability.
A second case involves an unnamed surgeon who claims that Infuse caused severe injuries that permanently damaged her and left her unable to operate any longer. She claims that after the surgery she had a burning pain in her right leg that eventually spread to her left side.
Cases like these are becoming all too common, and many more Infuse cases are being filed daily alleging that Medtronic is responsible for these injuries due to their false advertising and immoral business practices.
Medtronic Misleads Consumers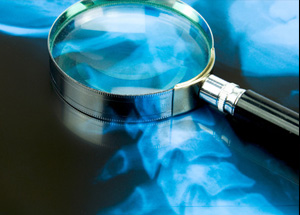 Medtronic has long advertised its product as safe and effective, despite knowing the risks of Infuse bone grafts. In addition, lawsuits allege that Medtronic bribed doctors and researchers support Medtronic's claims about Infuse. In fact, a US Senate investigation found that Medtronic had improperly paid researchers involved in "independent" Medtronic Infuse studies to the tune of $200 million dollars.
Do You Have a Medtronic Infuse Claim?
If you or a loved one has suffered from complications after Medtronic Infuse bone graft surgery, or if you have had a loved one pass away, then you need to contact an attorney of the Infinity Law Center for a free no-obligation case evaluation. The experienced attorneys of the Infinity Law Center will investigate your case to determine your best options.
You or your loved one does not deserve to been injured by a Medtronic Infuse bone graft. If you have been injured by Medtronic Infuse, please contact one of the attorneys of the Infinity Law Center now. The experienced attorneys of the Infinity Law Center will fight to get you the compensation you deserve for your injuries caused by Infuse bone grafts.